Action Termite & Pest Control in West Palm Beach, Florida
Action Termite & Pest Control is ready to handle your pest problem, no matter what you're dealing with. From ants and bees to spiders and cockroaches, even rodents, we'll eradicate your pest problem and prevent it from coming back. We solve most infestation problems within 24 hours and can offer weekly, monthly or quarterly checkups.
West Palm Beach Insect, Termite & Rodent Exterminating Experts
Worse than your in-laws showing up unannounced, having a real pest infestation can be a major headache for homeowners. When ants, roaches, flies, spiders, bees, ticks or other insects show up, it can be hard to get them to leave. It takes a knowledgeable and extremely thorough exterminator in West Palm Beach to put an end to your pest infestation. At Action Termite & Pest Control, we're ready to tackle the job—no matter what type of critters you're dealing with. We know just how damaging and unsafe pest infestations can be if they're allowed to grow, which is why we put an end to them fully and completely, once and for all.
Service Areas
Proudly servicing the following areas with exterminator services you can trust:
West Palm Beach, FL
Lake Worth, FL
Green Acres, FL
Palms Springs, FL

Wellington, FL
Lantana, FL
Boynton Beach, FL
Palm Beach Gardens, FL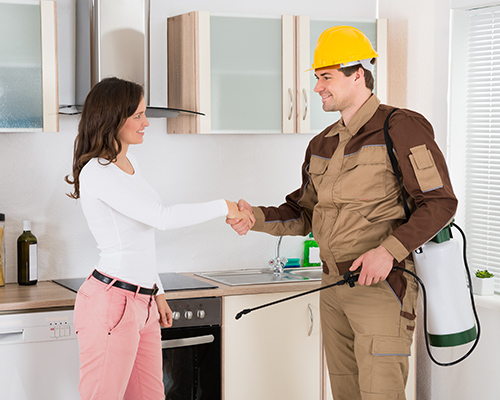 Our approach to insect, termite, and rodent control in West Palm Beach is a multistep process, whether we're dealing with insects, arachnids or rodents. First, we figure out the scope of the infestation; then, we get rid of it. After you're free of pests, we make sure to prevent them from coming back and even offer ongoing treatments to keep your home protected against these tenacious critters. We'll help you understand any damages and how the infestation occurred, so you can get to work fixing your home and preventing future unwelcome guests. You may not be able to get rid of your in-laws, but you can get rid of any other pests by calling Action Termite & Pest Control Inc.!
We can deal with just about any pest presence in your home, including wasps, ants, cockroaches, ticks, moths, spiders and even rodents.
Our family-owned and -operated business has been serving homeowners throughout the West Palm Beach area for more than 25 years.
Our team continually trains in the most up-to-date extermination and pest prevention methods, taking continuing education credits each year.
We're state certified, licensed, bonded and insured. We give you the peace of mind that only an experienced, trusted pest control company can!
We love to support our troops and are pleased to offer a 10% military discount to active service members and veterans.
Say Goodbye to Pests
If you're living with pests that weren't invited and aren't welcome, get rid of them right away with the help of Action Termite & Pest Control Inc. Contact us to have your home inspected.